Tuna and corn is a simple yet delicious filling for pizza. We sometimes will have pizza for lunch instead of having rice or noodles.
My kids love fish very much, name it any fish they love..:p
金豆(玉米)和
金鲳鱼批萨, 这个口味是宝贝们的最爱. 不知道为什么我家的宝贝们特喜欢鱼的味道 > < " 你家的小宝贝会这样吗??
The look of my tuna and corn pizza is not that appealing but i can tell you it taste really good. It is gone in seconds..:D
这个丑丑的批萨看起来不怎么样..不过可好吃的很. 出炉切了就扫光光了:D
This dough can make into 3 pieces of crusts size 7 inches each. I made 2 into tuna and corn and 1 into classic tomato pizza.
这批萨面团我做了3片批萨. 2 片金豆(
玉米)和
金鲳鱼口味和经典番茄批萨.
This post is linked to the event,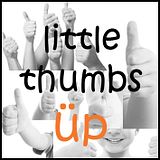 Please join us!! To join simply cook or bake a recipe with 'Corn' which is the theme of this month (April) and link with us at this post for a duration of the whole month of
April. Don't forget your thumbs up or just use our badge will do!!
recipe source: Doreen @ my little favourite DIY
Yield for 3 pizza @ size 7 inches each
1 quatity basic pizza dough ..here
topping
1 can tuna chunks in olive oil or sunflower oil, drain and mashed into flakes mixed with
3 tbsp mayonnais and some freshly ground black pepper
5 tbsp corn kernel, drain away the liquid
some dried oregano flakes
300g of mozzarella, thinly sliced
Preheat the oven to 200c. Place flat baking trays into oven to heat. Divide the dough into 3 portions. Roll out to 5mm thick on a sheet of non stick baking paper. This way is much more easier because you only need to lift up the baking paper and place on the flat baking trays.
**Or you can roll out the pizza base into a round sheet on a silicone mat. Roll the round sheet onto the rolling pin and transfer the round sheet onto the greased flat baking tray.
Spread tomato ketchup onto pizza base, then spread another layer of tuna and mayo.

Top with corn kernel, oregano flakes and mozzarella.

Bake each pizza for 18 minutes or until golden and crisp.
**For me this can serve 3 little monsters and 2 big monsters :D
Hope you will enjoy this as much as my little monsters do :D