Cold Oven cake?? Never attempt to bake a cold oven cake before. I would love to give it a go and see how it goes!!
您有尝试过烤蛋糕不预热烤箱吗?? 我呢!!就是想尝试做这个免预热烤箱的乳酪磅蛋糕, 看看效果如何??
Guess what?? I baked twice...the first baked i used a heart shape bundt baking pan and 2 small silicone cup cake mould. These cakes turn out to be good but something happen. When i unmould the heart shape cake it dropped out and break into two:o but the cake taste really good. So i decide to bake another time.
这食谱我做了两次..第一次做,用了一个心形和2个小杯. 当在脱模时蛋糕被我不小心摔破了:( 就不给你看丑丑的了.. 第二次就做了一个心形和一个小长条的蛋糕. 这次我自己很满意. 我用了Mich所用的食谱. 她把杯的量转换到克的量了,简单多了. 谢谢她!!
This is the second baked which i am impressed, a cold oven cake turn out to be a really nicely brown, soft and delicious cake. Whereas the first cake is taste nice only that it doesn't brown nicely and it is a bit dense.
虽然第一次有意外不很理想不过第二次可就很满意了..
原来, 免预热烤箱烤出来的蛋糕也可以这么松软好吃!! 我家的大小宝贝都爱爱爱..:D
This is the freshly baked from a cold oven...免预热烤箱的两蛋糕 '出炉了'~
待凉了..切开看看...好好吃呢!! 带着橙的香气还有奶油乳酪的味道~
The second baked i used a heart shape bundt baking pan and a loaf pan. The recipe call for lemon zest but i am out of lemons so i replace the lemon with orange. This time
I am following
Mich
's recipe which she have done the conversion from cups to gms. Thanks to her :D
The first baked i use lemon zest and lemon glaze but for the second baked i run out of lemon so i used orange..:p
第一次烤时我用了柠檬可是第二次我却用了香橙因为我家的柠檬缺货了..
:p
This recipe is a keeper. I will bake this again and again.
这食谱值得一试,只要你试了我肯定你会爱上又会再做哦:D
Here is a little annoucement before proceeding to this recipe.
Zoe from Bake for Happy Kids and I are organising a new event (my first ever event) 'Little Thumbs Up' I am very excited and worried ..LOL
Excited because this is my first ever event and worried because i don't know can i be a good host a not. Anywhere, i believe with all the support from Zoe and all you bloggers out there i can do it..:D Please read details 'here'
这里我有个小预告,大活动要呼吁大家和各位部落格友们来参加.
由于我参加Free and Easy Bake Along的活动,我认识了Zoe.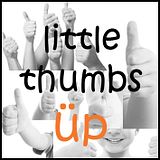 第一炮是尤
Zoe主持. 主题是 '黄梨' 由于华人新年即将到来'黄梨' 就是 '旺来' 讨个好预头. 广东人叫'黄梨'更好听'金波罗' ..好预头哦!!
活动在2月5号开始维持两个星期,那截止日期
就是
2月18号.
您只需用'黄梨'做一道美食,不论糕饼或菜肴都可以参加. 只需在其中的一张照片有一大一小(亲子)的'大姆子和您的作品合照' 亮相我们就接受了. 详情请到'这'看看:D
'亲子'可以是您和孩子(不限制年龄)或您和家中的任何一位小辈的家庭成员.
接下来在3月, 是尤我(doreen/mui)主持, 主题是 '番茄'
我们在寻找有兴趣参与主持这活动的朋友们. 如果您有兴趣就可以联络我们. 请电邮给
Zoe到
zoebakeforhappykids[at]gmail[dot]com 或 我(Doreen)到 muihiong71[at]gmail[dot]com
Now back to this Cold Oven Cream Cheese Pound Cake..
Cold Oven Cream Cheese Pound Cake (Half recipe for 1 5 inches heart shape bundt baking pan and 1 loaf pan size 16cm x 7cm)
From Cake Keeper Cakes by Lauren Chattman
115 g of cake flour

3/4 tsp baking powder

1/2 tsp salt

113 g softened unsalted butter

113 g softened cream cheese

1 1/4 cup sugar (reduced to 1 cup sugar)

3 eggs

1/2 tbsp vanilla essence (i did not add this)

3/4 tbsp freshly grated ginger (i did not add this)

1/2 tbsp freshly grated lemon zest (i used freshly grated orange zest)
Adjust oven rack to lower-middle position. Butter and flour a 12-cup Bundt pan.

Combine flour, baking powder, and salt in a medium bowl. Beat butter, cream cheese, and sugar in a large bowl until fluffy, about 3 minutes. Add eggs one at a time, mixing after each addition and scraping down sides of bowl as necessary. Beat in vanilla, ginger, and lemon zest.

With the mixer on low speed, gradually add the flour. When all of the flour has been added, mix for 30 seconds on medium.

Pour batter into prepared pan and place in cold oven. Turn oven to 325 and bake until cake is golden, 65 to 80 minutes (I baked my loaf for about 60 mins). Check for doneness with long wooden skewer. Cool cake in pan for 15 minutes, then invert onto a cooling rack and cool completely before slicing.
Lemon Glaze
This is from Mich of Eat a Piece of Cake
Ingredients
1/4 cup icing sugar

2 tbsp lemon juice
Mix the icing sugar and lemon juice together till you achieve desired consistency and drizzle over cake. Add more icing sugar if it isn't thick enough.
**I change the above lemon glaze to orange glaze. I added too little icing sugar as you can see my glaze is not white colour. It is just light and nice :D